Manchester United's Michael Carrick sat down with Press Association Sport ahead of the launch of his autobiography 'Between the Lines'.
Here, PA Sport's Simon Peach picks out some highlights from the interview with the Red Devils' first-team coach.
ON WRITING A BOOK AND THE SURPRISES WITHIN IT...
"The process of it was quite cleansing in a way, to talk about things, relive things and remember things that in some way I had kind of forgotten, so I really enjoyed it. You're not the only one to bring that up about the Liverpool kit (Carrick wore as a kid in 1988)! It's difficult. I've thought about what people might take from the book and what might surprise them. I don't know, really – I just tried to be honest. I wasn't doing it for headlines, I've just kind of said it how it was and how I felt."
ON LEARNING TO RIDE A HORSE...
"My daughter she's got a pony and it's her life. She loves horse riding and we've got no history of horse riding in the family at all, so she's done it and she's been on at me for a while. 'Dad, please, can you learn? Will you learn? Will you have a horse-riding lesson? Will you learn to ride a horse?' And I've kind of said 'yeah, yeah, yeah, when I've finished' –  you know, she's been on at me for a few years – 'I can't do it now, just in case I fall or get injured, I'm still playing'. So they had been away two or three weeks in the summer holidays just gone and I took it upon myself to surprise her, so I had five lessons, quickfire lessons, and surprised her when she got home from her holiday. It was nice for me to be able to do something like that. It's kind of a father-daughter thing as well, it's kind of something we've got together, so it was quite a nice moment for me to be cantering around in the arena when she turned up. Her face, she couldn't believe it was me on the horse!"
ON THE IMPORTANCE OF SWITCHING OFF...
"Family is huge, and I think that's kind of my escape, really, from the pressures of... I say pressures, I don't see it as pressure, just more that expectation and the sort of the atmosphere, the environment of being a footballer for Manchester United, what that brings in your day-to-day life. Being up the stables with Lou (Carrick's daughter) and mucking out the horse, which is incidentally called Rio after Rio (Ferdinand) – but nothing to do with us, he was already named when we bought him! – and that switching off from everything and nothing else matters. We're just up there, we're having a nice time and it's something that I think is quite important. That and golf probably are the two things that get me away from the hectic sort of relentless striving to be better for Manchester United all the time. You know, you need sort of a break from that and that's what I've found kind of works for me."
ON YOUNG PLAYERS GETTING CHANCES...
"You need that little bit of luck. Marcus Rashford, for instance, (got) that little bit of luck. When Anthony (Martial) was injured in the warm-up and Marcus gets thrown into the team from nowhere and then scores and then that's it. He's off and running. Young players, you need that something and I got that. Harry (Redknapp at West Ham) was willing to give me that, so without that who knows? You need that chance to see where it's going to take you."
ON WORKING AS A COACH UNDER JOSE MOURINHO...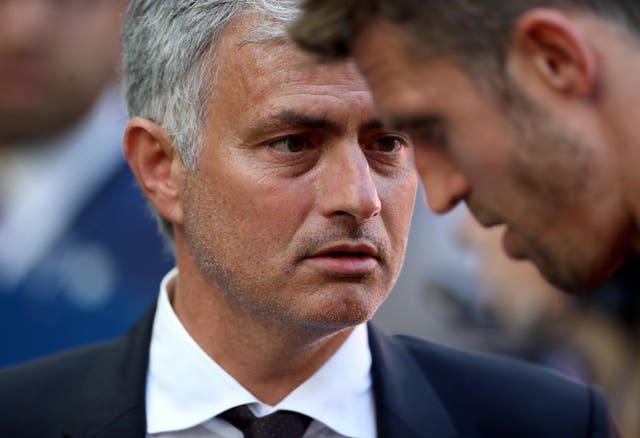 "It's a constant challenge for me to find ways to help him. That's kind of the role that I am in. I am there to support him, I'm there to help the players, get the best out of the players. Yeah, finding them skills to do that... how is that? It's difficult to put into words. It is day-to-day supporting and helping, giving my opinion at certain times when I feel it is right. Ultimately, he is the manager and he makes the choices and that's what you're following, that's the nature of the job."
ON SIR ALEX FERGUSON...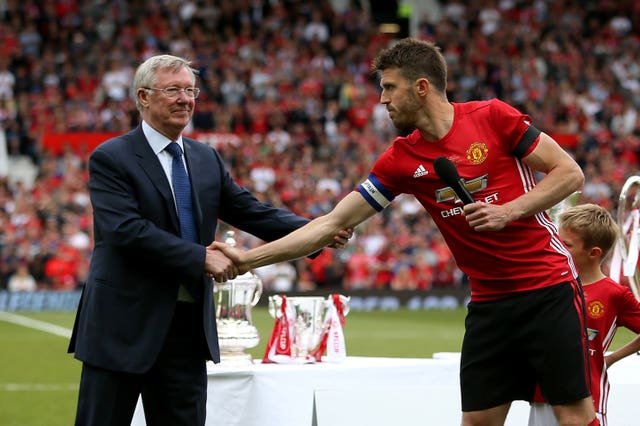 "There's no getting away from the aura, and there was that barrier, where even to have a normal conversation it was kind of that... I wasn't comfortable with it, you know? For whatever reason, he was on that pedestal or that level where you looked up to him for guidance, for kind of the leadership to see what direction to go at certain times, how was he behaving, what was he saying. It's great to see him looking well and back supporting us again. You know, I am sure he will be there for quite some time."