Gabriel Jesus insisted he had not been feeling the pressure before roaring back to form with a hat-trick in Manchester City's 6-0 demolition of Shakhtar Donetsk.
Coming after a poor World Cup, the Brazil striker had made an underwhelming start to the campaign with just two goals and only seven starts.
The 21-year-old started to put that behind him in the Champions League on Wednesday as he netted two penalties at the Etihad Stadium – although the first was awarded in farcical circumstances – and chipped the goalkeeper to claim his first City treble.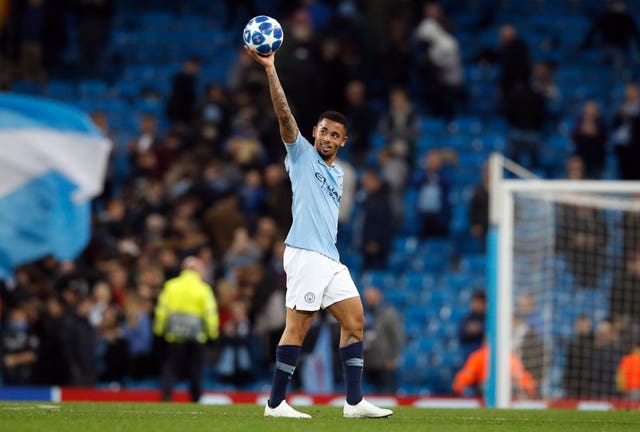 "It was a very special night for me," Jesus said. "I've been working very hard.
"I never enter in the pitch under pressure to score goals but I know my position requires me to score goals.
"If I am helping my team-mates in some way, giving assistance, passing the ball, I'll already be very happy but but, of course, in my position I have to score."
Jesus dedicated his hat-trick to his mother, Vera Lucia Diniz de Jesus, who had been at the game.
"With my mother's presence here – the three goals went to her," he said.
City proved far too strong for the Ukrainians, overpowering them for a second time in a fortnight to take command of Group F and move closer to qualification for the last 16.
They were aided by a huge slice of luck for their second goal, however, after David Silva had given them an early lead. Raheem Sterling was unchallenged when he fell in the area after stubbing his toe and Hungarian referee Viktor Kassai remarkably awarded a penalty.
Jesus accepted the chance and later grabbed another from the spot after Silva was felled. Between the penalties Sterling scored a stunning goal and City wrapped up the win with a late effort from Mahrez and Jesus' cool injury-time lob.
The win should put City in good heart heading into Sunday's derby against Manchester United but Jesus feels the team can still get better.
"We cannot be in the comfort zone ever," he said. "I do not like that, it does not help anyone.
"We have to improve a lot. Who does not have to improve?
"We're getting better but we cannot let it fall. We had a great game here but we missed opportunities. I missed one.
"But I am very happy to help my team and I hope that team will continue like this, playing well and making goals."
Team-mate Bernardo Silva was pleased to see Jesus back among the goals.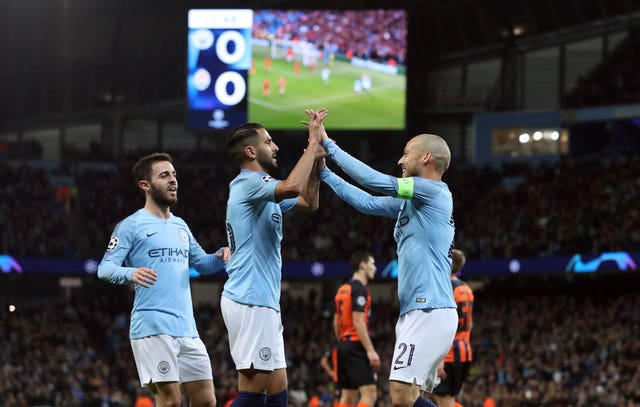 The Portuguese said: "He has been a little but unlucky at the beginning of the season, so this is really nice. He works very hard and we are all very happy for him, well deserved. We just hope he can continue scoring."
United will go into the derby on the back of a stunning comeback win at Juventus
"It was a good win for United but a fantastic game for us as well," Silva said. "Both teams arrive on Sunday with a lot of confidence. We just hope we can have a great game and Manchester City wins on the end of it."