The buildup to the summer transfer window has now begun, with rumours and speculation continuing to swirl as Liverpool eye possible reinforcements.
Jurgen Klopp's league leaders have not been particularly busy during recent windows, but that has not stopped the rumour mill from linking them with additions.
Here, Sports Mole rounds up the latest news on possible comings and goings from Anfield.
Wednesday morning's Liverpool transfer talk news roundup:
---
© Reuters
Liverpool manager Jurgen Klopp suggested if Financial Fair Play is no longer about revenues then someone could spend "a billion a year of his own money".
On Monday the Court of Arbitration for Sport lifted the suspension imposed on Manchester City by UEFA's club financial control body for breaching Financial Fair Play (FFP) regulations.
The alleged breach was in relation to the overstatement of sponsorship revenue and the break-even information submitted to European football's governing body for the period between 2012 and 2016 but CAS found most of the allegations were "either not established or were time-barred".
Klopp insisted his objection was not against City themselves but on how the whole system would now operate.
"I don't want them to lose money, it is just that if there are rules then I think that we all stick to it and not only some," he said.
"If you say, 'come on, forget it, we don't have to look at what someone is spending' then there will be people with a lot of money who will be very influential.
"It is not about revenues any more; if someone is ready to spend a billion a year of his own money then that is how it is.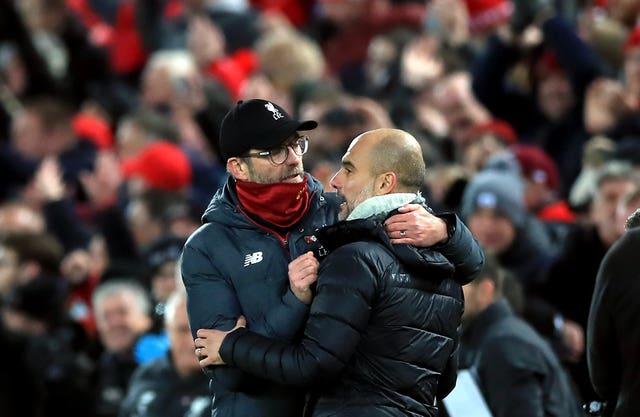 "If you agree on a specific rule but open the gates so you can do whatever you want then we all have to find solutions for that.
"But when we agree on FFP – and that's what we did – and you are not happy with FFP afterwards that makes no sense as well.
"There are some rules and we should try to stick to it."
Klopp insists he is not concerned about the consequences for Liverpool, who have kept within the guidelines and posted after-tax profits of £29million, £106m and £39m in the last three seasons.
However, he admits he is grateful the club ended their 30-year wait for the title last month as he expects a more difficult task next season, especially as his own transfer spending is likely to be low.
He said: "I am not worried for Liverpool in the sense I think, 'Oh my God, what can we do?
"I am really happy we won the championship this year because it will not be easier if something changed.
"Strengthening the squad you talk about like it is something I just have to ask for and somebody opens the well and away we go.
"To strengthen the squad you need money and these are uncertain times. Obviously, uncertain times means for some clubs we cannot do what we would do in non-uncertain times.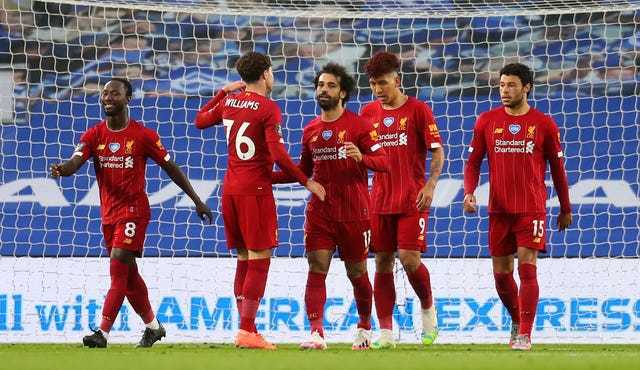 "Ask me can we develop the squad and it is probably possible, but only with real money.
"We have talents ourselves, big talents, and players who can make big steps in our squad. But buying now?
"Just go out there and name whoever you want, whatever the player is, go for it? That is really difficult.
"We did not invest a lot in the squad last year and that was before Covid.
"If we have money, we will spend. If we do not know if we will have money, we probably will not spend that much. That is how it is.
---
© Reuters
Liverpool are reportedly still interested in signing Espanyol defender Leandro Cabrera during the summer transfer window.
While the Merseyside giants have eased to the Premier League title, Jurgen Klopp is keen on making new additions over the coming months.
According to reports in Spain, Liverpool may look to take advantage of Cabrera being allowed to join another team on a season-long loan.
Liverpool have previously been credited with an interest in Cabrera, who has made a total of 34 appearances in La Liga this campaign.
Although the 29-year-old may be regarded as a surprise target, the Uruguayan's versatility in defence arguably makes him an ideal signing.
With Klopp potentially looking for a fourth-choice central defender and a deputy to left-back Andrew Robertson, Cabrera would be capable of filling both roles.
---
More transfer news from Liverpool:
Lille forward Victor Osimhen picks Napoli over Manchester United?
Lille forward Victor Osimhen is reportedly likely to sign for Napoli this summer, rejecting the likes of Liverpool and Manchester United. Read more.
Jurgen Klopp insists Dejan Lovren still has "very important" role at Liverpool
The Croatian defender is out of contract next summer but the Reds have an option to extend his current deal by 12 months. Read more.
Pep Guardiola 'to centre Manchester City rebuild around Kalidou Koulibaly'
Manchester City manager Pep Guardiola reportedly plans to build his summer squad overhaul around Napoli centre-back Kalidou Koulibaly, who is also wanted by Man United. Read more.