The Professional Footballers' Association (PFA) will appoint an independent QC to conduct a "full and open review" of its structure and operations, the players' union has announced.
The move comes after a week of mounting pressure on the PFA's chief executive Gordon Taylor, who has run the union since 1981.
By far the highest paid union official in Britain, the 73-year-old Taylor has been under intense scrutiny ever since it emerged that PFA chairman Ben Purkiss had been lobbying members about a complete overhaul of the union.
— PFA (@PFA) November 21, 2018
No stranger to criticism over the years, Taylor hit back by calling into question Purkiss's right to membership of the union, as he is currently with Walsall but on non-contract terms, however Wednesday's announcement of a review represents an admission that the PFA cannot ignore the calls for change.
In a statement published on its website, the PFA said: "Over the last few days, we have heard the criticisms levelled at the leadership of the PFA. While we would always defend our record in supporting professional footballers – including on mental health, diversity and player welfare – we accept there are areas we can improve.
"We owe it to our members and to football to hold ourselves to the highest possible standards. We believe we do. However, criticism must not be swept under the carpet.
"We will therefore be recommending to the Board of Trustees and Management Committee that an independent QC conducts a full and open review into the structure and operation of the PFA as the trade union for professional footballers in England and Wales."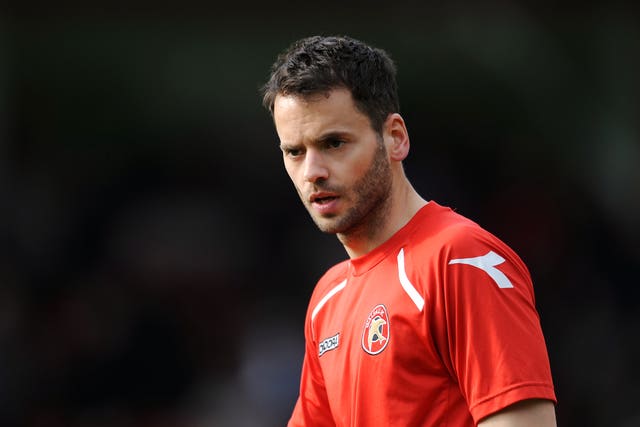 The statement concluded by saying the union's management would work closely with its trustees and management committee, which is made up of 18 player representatives, to finalise the scope and timeline of the review.
Purkiss has declined to comment since his call for a review was first reported and he has not responded to the PFA's claim that he is no longer eligible to be chairman as he is not a paid professional.
But Press Association Sport understands that support for the 34-year-old's attempts to modernise the union are growing among current and former professionals.
It is the latter group who have been most vocal in the criticism of Taylor, though, with former players such as Danny Murphy, Robbie Savage and Chris Sutton all using their platforms as media pundits to call time on Taylor's long reign at the PFA.
Among the issues they have raised are what they believe has been a lack of support for players in financial difficulties or those struggling with mental health issues.
Another line of attack has been the PFA's slow response to football's dementia crisis, with campaigners such as Jeff Astle's daughter Dawn telling PA Sport that she "begs" players to replace Taylor and focus the union's significant resources on areas such as research and support.
It is also understood that Purkiss, who has been a member of the PFA's management committee since 2012, has also raised the issue of why Taylor, who was paid £2.3million last year, has never stood for re-election when British trade union law demands that general secretaries should do so every five years.
It is understood that Taylor believes he is not subject to this rule as he is the PFA's chief executive, and therefore should count as staff. However, he is listed as the PFA's general secretary on the Trade Union Congress website and is described as "chief executive/secretary" in the union's annual accounts.
But Taylor is not without his backers and even his fiercest critics would acknowledge he has helped transform the PFA from an under-resourced benevolent fund for former players, to an organisation that sits at heart of the modern game, with annual income of £31million and total funds of almost £62million.