Denis Shapovalov has accused the Australian Open of jeopardising players' health and said he would refuse to play in poor air quality.
A number of players were furious that qualifying matches on Tuesday were not postponed as smoke from the raging wildfires settled on Melbourne, with Slovenia's Dalila Jakupovic retiring from her match after a coughing fit.
Tournament organisers have since explained their policy and the acceptable threshold they arrived at after consultation with environmental and medical experts, which was not exceeded on Tuesday.
Most top players have accepted that but not world number 13 Shapovalov, who said: "I wouldn't play.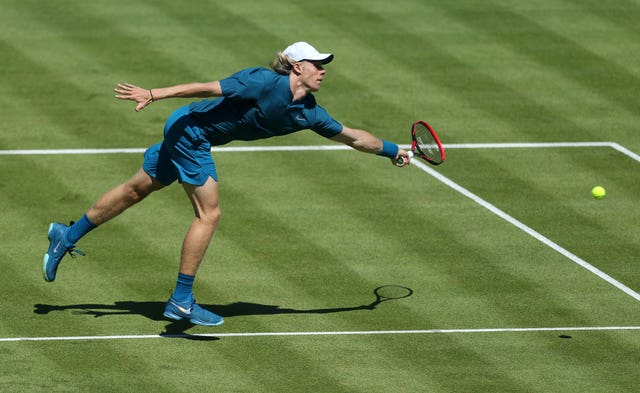 "Obviously, it's a grand slam, it's a big opportunity, but I'm 20 years old. I don't want to risk my life, risk my health, being out there playing in these conditions when I can for the next 10, 15 years."
Shapovalov pulled no punches in his assessment of organisers' handling of the situation, saying of Jakupovic's collapse: "From that they should have learned that something has to be done and has to be changed.
"They shouldn't have even gone there. I don't know who needs to step up, but someone needs to take initiative and look after the players.
"You get warnings from the news telling people to stay inside, that it's not good for your health to be outside, to be breathing this stuff, and then you get an email from the tournament saying that it's playable and you guys have to go out there and put your life in jeopardy, put your health in jeopardy.
"You see the effects on players it has right now, the last couple of days, but you don't know what it's going to do later in our lives and how it could affect us if we're breathing this air in for two weeks."
Shapovalov believes moving the tournament to another city should have been considered, while he would support changing the men's singles from best-of-five-sets to best-of-three if the smoke returns to a significant degree.
He said: "As a player, it's kind of scary coming to the city, seeing how the players are collapsing, seeing fit players needing inhalers to play tennis.
"If it does get bad, honestly, I don't know what needs to be done. But there's got to be a solution, and this should have been thought about weeks before. This shouldn't be something that we have to be dealing with right now."
Speaking on Thursday, tournament director Craig Tiley said: "This is about trusting the medical advice and the scientific advice. We care deeply about the players."
Shapovalov is the 13th seed and he is due to play his opening match against Hungary's Marton Fucsovics on Monday.