Europe's Ryder Cup players spent their first evening at Le Golf National laughing at each other as captain Thomas Bjorn decided to begin the week in light-hearted fashion.
Impressionist Conor Moore was asked to provide a short video of his interpretations of the 12 players and it produced much hilarity in the team room.
The European team's camaraderie has been put forward as one of the reasons for their recent dominance of the event and the friendly banter was certainly well-received by the players on Monday.
"Team Europe are great from a video perspective and a perspective of team bonding," said team talisman Ian Poulter.
"We had a great video clip last night, which was done by Conor, and he kind of took everyone off in the team, and it was extremely funny, I have to say.
"I'm not sure you guys are going to get to see it, but I can tell you it was probably 10 minutes long, and it was hilarious.
"Although we're taking the mickey out of one another, it's quite a good way to start the week off."
Southport's Tommy Fleetwood, with his long, straggly hair and beard, appears ripe for a caricature but it seems the impression of Open champion Francesco Molinari was best received.
"Thomas made it out how it was a serious video and then we had this press conference of Conor doing all these impressions. It was a nice little laugh for 10 minutes," said Fleetwood.
"I got away lightly, really. I've just got hair to talk about. Fran's was just hilarious. I think Fran's has made me giggle for about 10 hours now. Yeah, it was great. He was really good.
"Just how deadpan he was, just trying to make how excited he was with his deadpan tone. It was perfect, really. It was absolutely spot-on. Fran's was definitely my favourite."
Even Molinari was able to laugh at himself.
"I'm actually thinking of it all the time now answering questions, trying to smile a bit more," he said to much laughter at his press conference on Tuesday.
This kind of thing is all new to rookie Tyrrell Hatton but it helped him settle in immediately.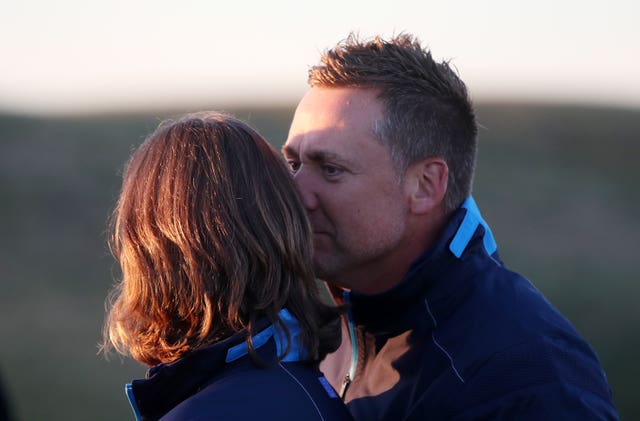 "The video was funny. It was certainly an enjoyable 10 minutes of viewing, and yeah, it was just all a bit of banter and light-hearted," he said.
"I think that's one thing that the Europeans are good at, when we get in the team room, we're obviously all in it together and get on really well.
"From playing pool to table tennis, just little things like that, you just have a bit of banter, and it's good for team spirit."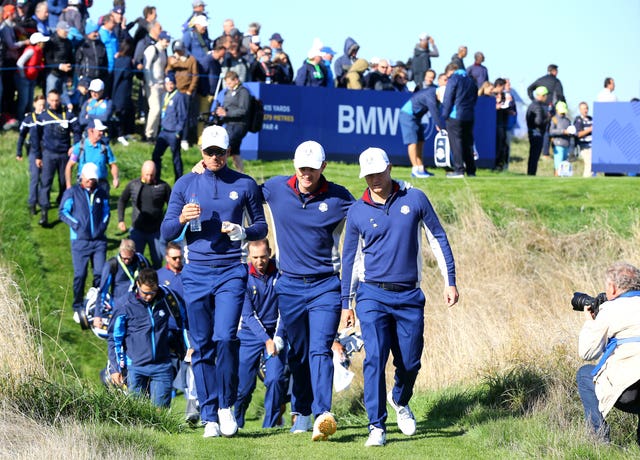 Captain Thomas Bjorn felt the video helped lighten the mood.
"When you get into a week of high-pressure you also have to have a bit of fun," he said.
"If you are going to make fun of people you have to start making fun of yourself. It set a nice tone.
"One or two may have found a few truths about how other people look at them but they took it in good sorts – I'm not sure Justin (Rose) will be showing his gold medal much over the next few days.