Aberdeen chairman Dave Cormack has backed plans to expand the Scottish Premiership – but only on a temporary basis.
Hearts owner Ann Budge, who is co-chairing a 15-strong task force on reconstruction, has expressed her feeling that any changes in league structure should be short term.
A decision to end the three lower divisions last week effectively consigned Partick Thistle and Stranraer to relegation with Hearts set to follow if the same decision is made for the top flight.
Cormack told BBC Radio Scotland's Sportsound programme: "I learned a long time ago in business that the worst time to make any long-term decision on anything is during a crisis.
"We have always been supportive of looking at the Partick Thistle situation particularly and trying to see fairness.
"We are for an expanded Premiership of 14 teams for one season or two seasons if it takes that to blend it back through.
"I think the current set-up works. If we didn't have this crisis we wouldn't be having this conversation."
Cormack now wants the focus to be on deciding when Scottish football can safely return amid the coronavirus pandemic and held talks with SPFL chief executive Neil Doncaster and chairman Murdoch MacLennan in recent days asking for more work on that.
Aberdeen only voted for the SPFL resolution after being assured the clubs would be consulted over a decision on the Premiership season.
"What I said to Neil was that what we want from Aberdeen is some clear leadership from the SPFL setting out a terms of reference for us to get back to playing football safely," he said.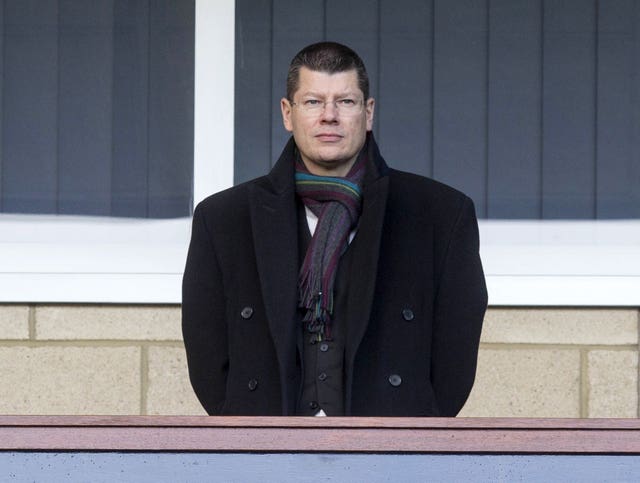 "What are the work terms medically? Let's look at closed doors. If you look at the English Premier League and EFL, right now there's a documentation down there about them finishing their league. Obviously they have tens of millions of pounds at stake so they have to play them.
"I'm assured that work starts on Monday.
"There's a UEFA meeting next week and we have got to look at options. One of the concerns we have got at Aberdeen is this: even if it's a remote possibility of playing out the Premiership, what if it's decided by the Government that we can't fly back and forth to Europe? And that there's no choice but to look at closed doors games that are televised.
"We might want these last eight games to be played."