Moeen Ali claims his England spin twin Adil Rashid is ready to establish himself as the best one-day bowler in world cricket.
Rashid's leg-spin has been at the forefront of England's rise from also rans at the 2015 World Cup to number one in the rankings and favourites to land the trophy for the first time next summer.
In the three-and-a-half years since their meek exit from the last tournament the Yorkshireman sits second only to his near namesake, Afghanistan prodigy Rashid Khan, in terms of wickets taken in one-day internationals.
The wrist-spin duo are head and shoulders ahead of the competition, with 118 and 115 dismissals respectively, while their nearest challenger, South Africa's Kagiso Rabada, boasts 86 in the same period.
Rain has restricted Rashid to just 17 overs from a possible 40 in the current series against Sri Lanka, which England lead 3-0 going into Tuesday's finale in Colombo, but he has again proven his value with five wickets at 17.40.
"He's always had skill and ability and potential but I think now he's at his peak as a spinner," said Moeen.
"He's got all the skills, he can actually bowl like Rashid Khan, he can bowl like any spinner. He's got all the balls and I think now he's really found his pace and his trajectory, he's a fantastic spinner and he's right up there.
"I know Rashid Khan is probably the best but I think Rash, in my opinion, is even better."
Whether Rashid shares his friend's conviction is, perhaps, another matter. The 30-year-old has been accused of being fragile at times in his career, leading to question marks over his self-belief and ability to cope with pressure.
The softly spoken Moeen hardly qualifies as a brash self-promoter either, but he agrees a drop of bravado could be useful for Rashid.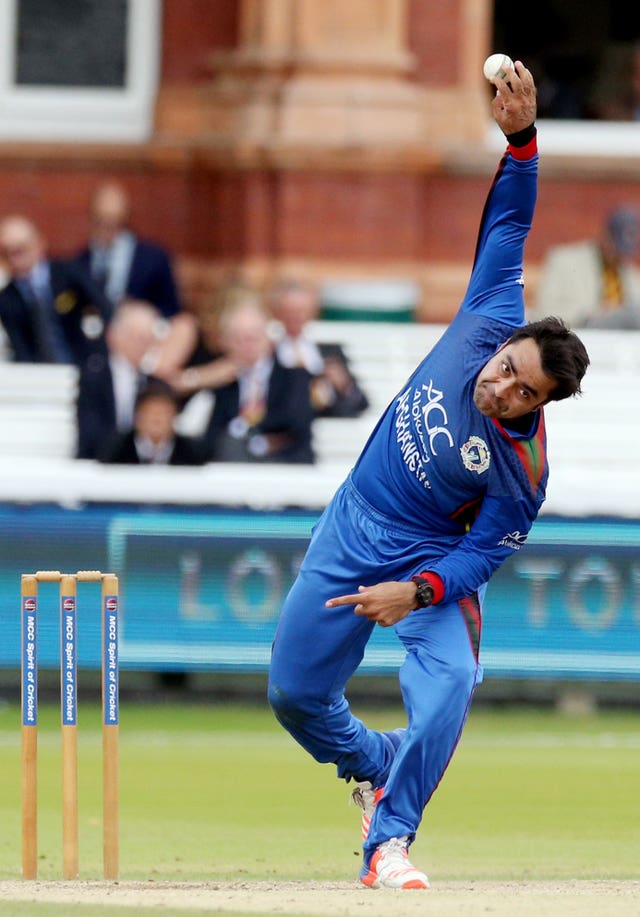 "Rash could be a bit more confident, that's the only thing I would say," he added.
"He's got all the ability and skill so I do feel he can be a bit more confident. Sometimes that's not in his nature, whereas most leg-spinners are normally confident even when they're bowling pies.
"He's always level headed and he doesn't take things for granted, but as a leg-spinner in particular you have to have a bit of confidence."
Rashid's brief, self-imposed exile from red-ball cricket may now be over, with a new deal at Yorkshire and a full ECB central contract in hand, but he has yet to find the same level of success in the Test arena.
The three-match series in Sri Lanka, on spin-friendly surfaces, could be a turning point and Test skipper Joe Root could do worse than take his lead from limited-overs skipper Eoin Morgan.
"He's right up there with the best captains I've played under," said Moeen.
"The biggest thing as a spinner is when you go for a four his body language doesn't go, he doesn't make you think you're not bowling well.
"That's massive for a spinner. I know Rash says the same thing. If you feel like you're struggling he never makes you feel like you are.
"It's great for us that we have a captain like that and it's one of the reasons we are number one in the world."