The former England all-rounder, who played the last of his 79 Tests in 2009, has taken up coaching and has attained the lower-level qualifications.
England are currently looking for a new head coach as Trevor Bayliss is due to step down at the end of this summer's Ashes, but Flintoff concedes that would be too soon.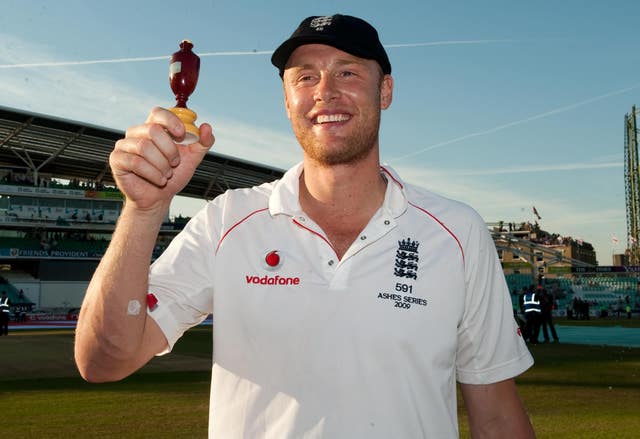 The 41-year-old told BBC Test Match Special: "Coaching is definitely an ambition. There are probably two or three coaching jobs I'd like – England, Lancashire or Lancashire Academy.
"I'd love to be England coach one day, just not quite yet."
Flintoff, who burst onto the scene as a teenager with Lancashire, has already done some coaching work with the county's under-13 side.
He said: "I've got two of my coaching levels – me and (former England team-mate) Steve Harmison might do our level threes soon."
Flintoff has recently been working in TV, most notably as a presenter on popular motoring programme Top Gear, but claims he has tried to get into top-level coaching before.
He says he applied for the England job when it became available in 2014 but was not taken seriously.
Flintoff, who also played 141 one-day internationals for England, said: "A few years ago I applied for the England coaching job – we were getting beat, I was in the office and thought, 'I'm going to apply'.
"I wrote an email for the interview, a month passed and I'd heard nothing. I chased it up, then I got a phone call saying they thought it was somebody taking the mick!"