Max Whitlock will be forced to go it alone when he bids for his third consecutive World Gymnastics Championships title in Doha later this month.
For the first time in his top-level career Whitlock must compete without his coach Scott Hann, who has confirmed he will miss the event due to personal commitments.
The development has not come at the best time for the double Olympic champion, who has endured a difficult year, failing to win expected gold medals at either the Commonwealth Games or the European Championships.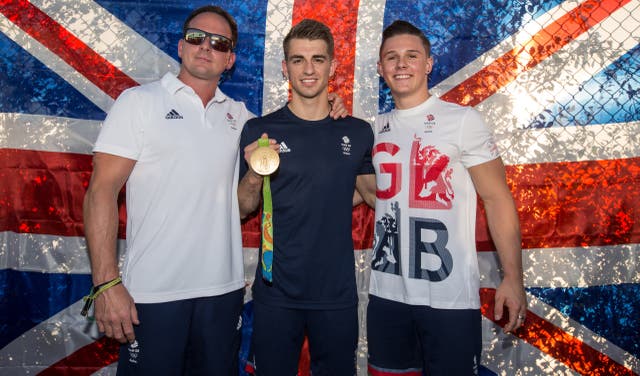 Whitlock told Press Association Sport: "Obviously I'd prefer Scott to be there with me every single time, but we've got a few more weeks to work together on our strategies and how to adapt.
"Scott has got a wife and two kids at home – my niece and nephew – and I know how hard it is for him to be away.
"Scott's dedicated so much of his time to being away at competitions with me, which I massively appreciate, but there comes a point when you have to get a balance and we're at that point now."
Whitlock admitted he missed Hann's assistance when he was pipped to gold on the Gold Coast earlier this year. Hann was in the stadium but was not able to be with him on the floor as he was not one of the England team's named coaches.
The 25-year-old's testing year continued at the European Championships in Glasgow when an uncharacteristic mistake during his pommel routine left him out of the medals.
But, ahead of the Championships, at which Whitlock will bid to build on his pommel gold medals in both Glasgow in 2015 and Montreal last year, Whitlock challenged the suggestion that he is struggling for form.
"I don't think about this year as being a rubbish year," added Whitlock. "I know it might look like it in terms of results, but I've learned so much and I'm looking forward to the World Championships.
"Having three major Championships in one year is always going to be tough, and I've really been packing the difficulties and the quality into my routine. My start value is where I want it to be, and it's just about consolidating that."