The Formula One season is all but over after another year of thrills and spills.
Lewis Hamilton joined Juan Manuel Fangio on five world championships after beating Sebastian Vettel to the title.
Here, Press Association Sport looks back at the 2018 campaign and considers who deserves the end-of-season plaudits.
Driver of the year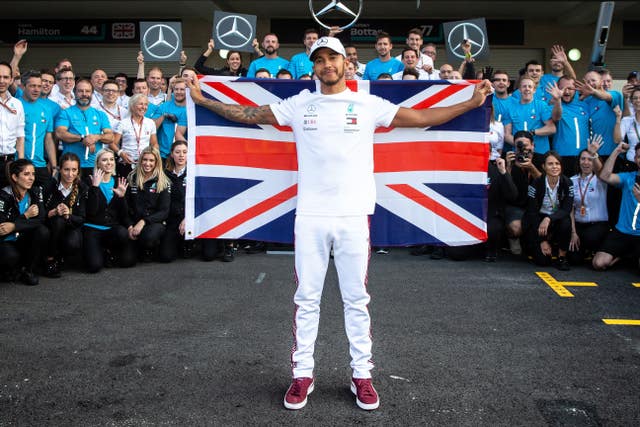 About as close to perfection as one driver can get, Hamilton delivered the season of his career to win his fifth world championship. A slow start, sure (Hamilton won three of the opening nine races), but the Mercedes star was an unstoppable force in the second half of the campaign, delivering one of his greatest performances to go behind enemy lines and beat both Ferrari cars in an inferior Mercedes car at September's Italian Grand Prix, before producing the lap of his life at the ensuing round in Singapore a fortnight later, putting his Mercedes on pole and winning at a canter. Ferrari's Vettel had no answer for the brilliance of Hamilton as the Brit, 33, wrapped up six victories in seven races to seal the championship in Mexico with two rounds to spare. In the middle of all of that, Hamilton signed a two-year Mercedes extension to become Formula One's first £40million-a-season driver. Title number six next season? It would take a brave man to bet against him.
Team of the year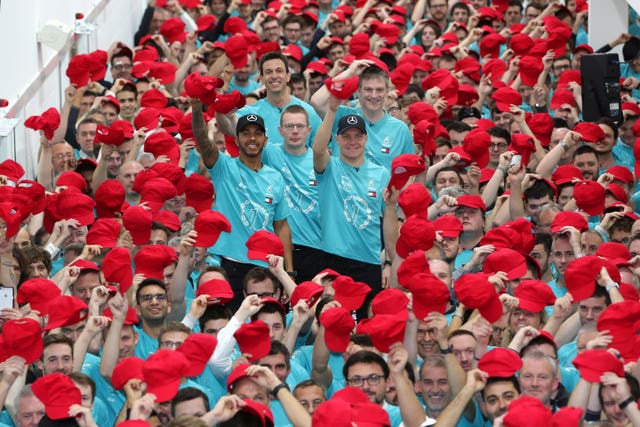 For much of the season, Ferrari had the superior machinery, but it was Mercedes who kept their cool when it mattered to wrap up their fifth consecutive constructors' championship. The Silver Arrows have dominated the sport since 2014, yet this was their first real test, and it didn't always go to plan. Strategy mistakes cost Hamilton a slam dunk victory at the season opener in Australia, Valtteri Bottas a shot at victory in China, and who can forget chief strategist, James Vowles, apologising for his error in Austria? "Lewis, this is, James," he grovelled over the radio. "It is my mistake, and I'm very sorry for it." Yet, despite all of that, Mercedes went from strength to strength as the season wore on, while a combination of team and driver errors by Ferrari saw their challenge fade away. Mercedes secured the team spoils with a round to spare, and in doing so, joined only Ferrari as the second team to win five successive constructors' titles. Some achievement, indeed.
Race of the year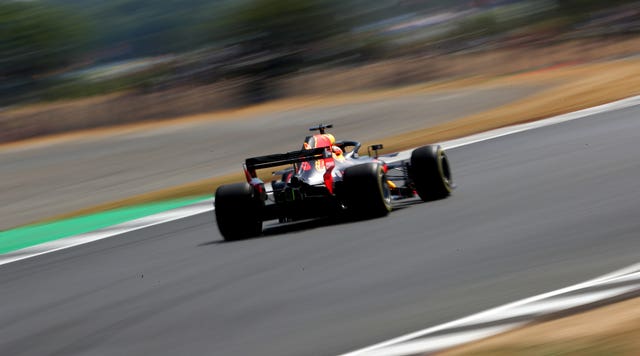 Hamilton's victory from 14th at a rain-hit German Grand Prix – a race where Vettel crashed out from the lead – and the Brit's brilliant win in Monza – where he passed both Ferrari cars – were strong contenders. So, too, the US Grand Prix: Raikkonen holding off Max Verstappen and Hamilton to win his first race in more than five years. But for pure excitement, April's Azerbaijan Grand Prix couldn't be bettered. All of F1's leading cast were involved in the drama as the Red Bull pair of Verstappen and Daniel Ricciardo crashed out at 220mph, Vettel fell off the road in a gung-ho shot at glory, and Bottas suffered a cruel penultimate-lap high-speed tyre blow-out to pave the way for Hamilton to claim one of the most fortunate victories of his career.
Moment of the year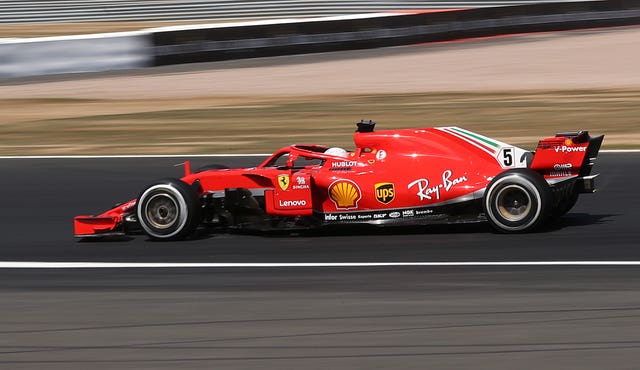 Vettel should have departed his home race at Hockenheim in charge of the championship. He started from pole while Hamilton was only 14th after his Mercedes broke down in qualifying. The Ferrari driver was on course to win only to crash out from the lead following a late rain shower. Vettel lost control of his car at the slow-speed stadium section before beaching it in the gravel, leading to him banging both fists on his steering wheel six times in a fit of utter rage. It was a small mistake, but one that would have title-changing consequences. Hamilton sealed a remarkable win and Vettel would never lead the championship again. Nico Rosberg claimed it was the darkest day of Vettel's career, and it was hard to disagree. He never fully recovered from it.
Moan of the year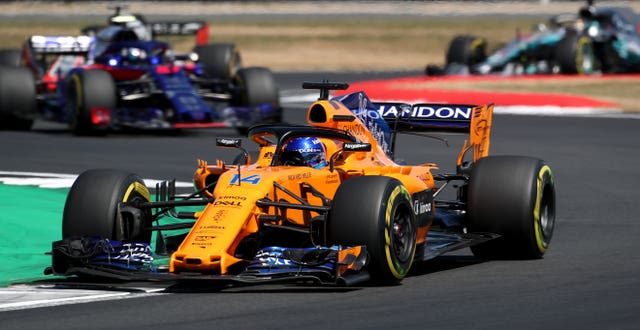 This was supposed to be the year McLaren turned the corner. After ditching engine supplier, Honda and teaming up with Renault, we were told by those at Woking that Britain's biggest and most successful F1 team would be propelled up the grid. Instead, they went the other way, and now have one of the worst cars in the sport. Eric Boullier, the team's racing director, was effectively sacked during the middle of the season, and chief executive Zak Brown will be on thin ice next year if results don't dramatically improve. But, on the evidence of 2018, we shouldn't hold our breath. McLaren's continued demise leads to a sorry end for Fernando Alonso who will bow out after 17 years on Sunday, probably scrapping for the minor positions.
Quote of the year
"I don't have a lot to say, except he was being a p***y." – Verstappen gives his verdict on Esteban Ocon after the pair collided at the Brazilian Grand Prix, costing the Red Bull driver a probable win. Verstappen shoved Ocon three times in the chest after the race.