Lewis Hamilton will arrive at the Russian Grand Prix with a 40-point lead over rival Sebastian Vettel with just six rounds remaining.
Here, Press Association Sport takes a look at the key talking points ahead of Sunday's race in Sochi.
It's now or never for Vettel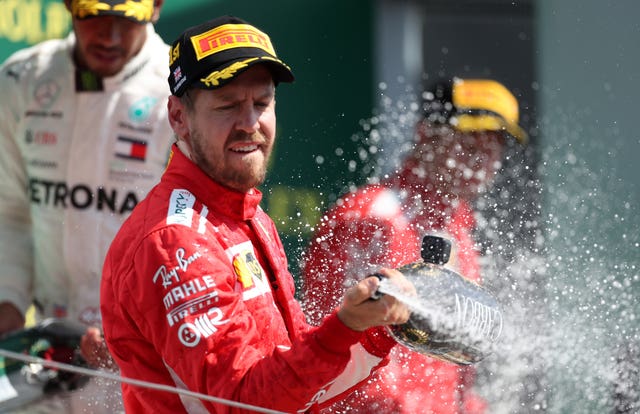 For Sebastian Vettel the championship remains mathematically within reach. With six races to go and 150 points still on the table, it is not out of the equation for the German, 40 points behind Hamilton, to stop his rival from winning a fifth championship. Mentally, however, one wonders whether Vettel has given up the ghost? Hamilton is arguably in the form of his life while Mercedes have eradicated the errors which plagued the opening half of their driver's title defence. In contrast, Vettel never seems far from a mistake, and Ferrari's record is hardly blemish-free. Sochi is a track which is likely to suit Ferrari over Mercedes, but how many times have we said that recently? Time is running out for Vettel and only a victory, coupled with an out-of-sorts Hamilton performance, will suffice. It is already hard to see him coming back from this hefty points deficit, but should he lose further ground to Hamilton on Sunday, then surely that will be that.
From Russia with love?
Vettel may take some confidence from Hamilton's troubles in Russia last season. The British driver struggled to be competitive all weekend at the track which runs around the venue for the 2014 Winter Olympic Games. He qualified only fourth – behind both Ferrari cars and his Mercedes team-mate Valtteri Bottas – before finishing in the same position. Last year's round was the fourth of season and the Briton was still getting accustomed to his Mercedes machinery. The same cannot be said ahead of the 16th race of the year with Hamilton performing out of his skin and going from strength-to-strength. The Englishman, who has been in Thailand, Borneo, Malaysia and Dubai since his triumph in Singapore, is the firm favourite to claim the title, but a typically-cautious Toto Wolff insists his Mercedes team can ill-afford to be complacent. "It's obviously better to have a lead than not to have it," the Mercedes team principal said. "But there are plenty of points to score so our lead doesn't give us any comfort."
Bottas needs to raise his game
Last year's race in Sochi marked the scene of Bottas's first career win before he added two further victories in Austria and Abu Dhabi to complete a satisfactory, if hardly sparkling first year with Mercedes. But ahead of the 16th round of his second campaign with the Silver Arrows, Bottas is yet to open his winning account. Yes, the Finn probably should have taken the chequered flag in China, but for a late safety car, and in Azerbaijan when he suffered a puncture only laps from the line. But, as with last year, he has struggled to live with Hamilton in the second half of the season. Mercedes lead the constructors' championship, but only by 37 points from Ferrari. Bottas urgently needs to pull up his socks to: a) ensure the team claim a fifth straight drivers' and team double, and b) justify Mercedes' decision not to hire Daniel Ricciardo from Red Bull or promote their junior driver, Esteban Ocon, for 2019.
Ericsson's F1 career draws to a close
Time has been called on Formula One's great survivor after Sauber announced they are dropping Marcus Ericsson to pair Antonio Giovinazzi with Kimi Raikkonen next year. Ericsson will be retained as a Sauber ambassador because of the eye-watering sums of money he brings to the Swiss team, but his career as an F1 driver is effectively over. By the end of the year, Ericsson will have competed in a remarkable 97 grands prix which is five more than 1976 world champion, James Hunt, just two fewer than Sir Jackie Stewart, and nearly a tenth of all the F1 races ever contested. Stewart, the triple world champion, converted 99 starts into 27 victories which is 27 more than Ericsson. Jesting aside, the Swede has scored only 15 career points with a best finish of eighth, and has virtually been out-classed by every team-mate he's had. Ericsson's machinery, first at Caterham and then Sauber, has been relatively poor, but the very best can still shine. Indeed, rookie Charles Leclerc, driving the sister Sauber this year, is bound for Ferrari following a string of promising displays. In five seasons, Ericsson's greatest achievement has been the fact that he has managed to survive this long.
Herbert hands Norris warning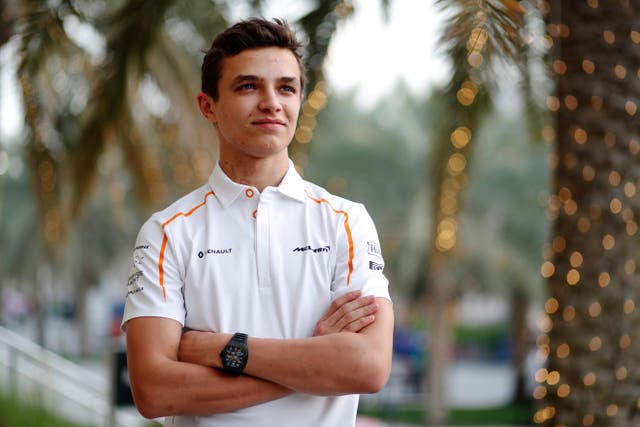 Lando Norris will take part in his third official practice outing for McLaren on Friday, and his first since it was announced that the English teenager will be promoted to the race team next season. Stoffel Vandoorne is making way after a satisfactory first year at McLaren before falling away this term. And Johnny Herbert, the former grand prix winner, has urged Norris to grasp his opportunity with both hands or risk the same fate as the Belgian. "You have to be aware of Stoffel's story," Herbert said. "Take Lando, it's not a given that it is an easy scenario and everything will work out.
"Vandoorne has a brilliant junior career and gets to F1 and it sadly hasn't happened. You have to capitalise on the chance."