Ronnie O'Sullivan is warming to his role as snooker's great entertainer and insists he can continue to triumph in his sport's generation game for another decade.
O'Sullivan celebrated his record-breaking seventh UK Championship title on Sunday night and cited the examples of Bruce Forsyth and Tommy Cooper as stars who continued to wow the crowds into old age.
Now the 43-year-old, whose 10-6 win over Mark Allen also saw him surpass Stephen Hendry as the first man to win 19 of snooker's 'triple crown' titles, says he owes it to his fans to keep retirement at bay.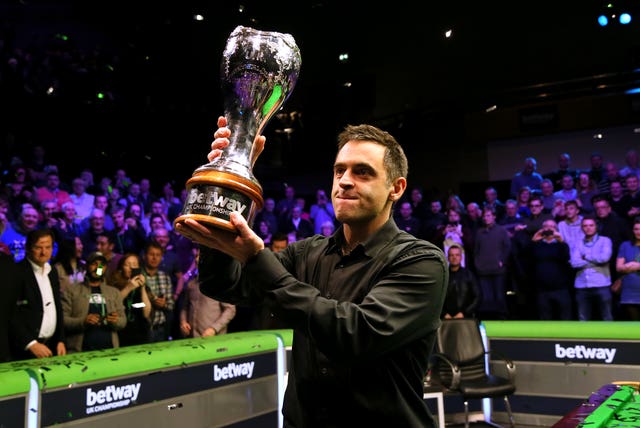 O'Sullivan said: "As long as I stay fit and healthy I think I've got another 10 years of entertaining.
"Bruce Forsyth was an entertainer, Tommy Cooper was an entertainer, people like to see people being entertained. If that's what I do on the snooker table, then I'm not going to deny people that.
"I have a special rapport with the fans. I am the people's player, and I understand that. When it gets to the point where I don't think I can give them enough to smile about, that's probably when I'll say it's time."
For all his simmering feud with World Snooker chairman Barry Hearn and his threats to form a breakaway tour, O'Sullivan has arguably never seemed more settled than he is now.
O'Sullivan, who won his first UK crown as a 17-year-old a quarter of a century ago, gave serious thought to quitting in his thirties, and saw many predecessors and contemporaries slide out of contention with advancing years.
But while Hendry won the last of his 18 'triple crowns' shortly after his 30th birthday, O'Sullivan is one of a number of older stars who continue to defy the odds, along with the likes of John Higgins and Mark Williams.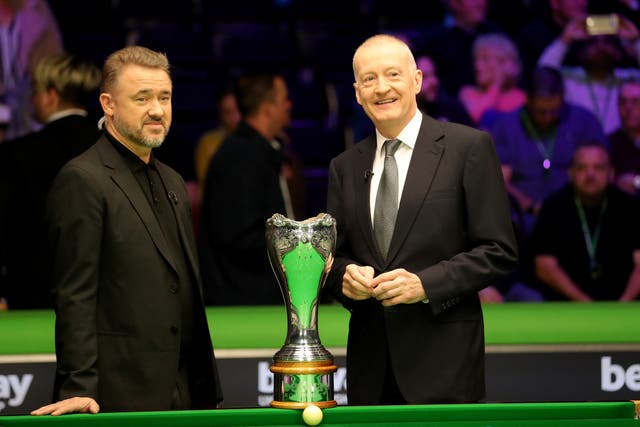 "I thought I was done with snooker at 35 – I was having a bad time on and off the table and Hendry and Davis had gone off the boil by that stage, so I thought it was the trend," he said.
"But I think sport's become an old man's game now – look at tennis and golf. A wise head can sometimes count for a lot in the heat of battle.
"I've had to reinvent myself a few times because new players come through and you've got to compete with them. I've got to thank those young players for keeping me motivated to do that."
O'Sullivan has always been modest – even at times disinterested – when the question of the sport's greatest player has raised itself, but in the wake of his historic triumph in York he conceded Davis and Hendry might have a point.
"I have so much respect for Davis, who was my hero growing up, and for Hendry who became my hero when he was 15 and I saw him play in a snooker club in Hastings," added O'Sullivan.
"For [Hendry] to say that is the biggest compliment anyone can give me. But I'll share that mantle with him – he was my hero and I don't want to overtake my hero.
"I don't want to say it, but I kind of think I've earned my right to be up there now. It's not for me to judge, but i I think that Stephen and Steve are as good a judge as anybody."