Thomas, the 2018 Tour winner, said he made the decision to focus on the race as he wants to give it "one more good go" in a year when he will turn 34.
"The Tour will be the big goal for myself again," Thomas said in a video published by Team Ineos. "Obviously there was talk of the Giro (d'Italia) as well, as I would love to go there again, but I want to go to the Tour one more time.
"I just want to give it one more good go."
Thomas, a two-time Olympic champion on the track, added that he would also look to the road race at the Tokyo Games, even though it takes place on July 25, just a week after the conclusion of the Tour.
Fellow Brit Simon Yates has already declared his intention to target the Olympics and said his decision to focus on the Giro in May, rather than the Tour, was influenced by the timing of the road race – something Thomas acknowledged.
"The Tour and the Olympics is such a quick turnaround, obviously with the time difference as well," the Welshman said. "I think ideally it would have been another week.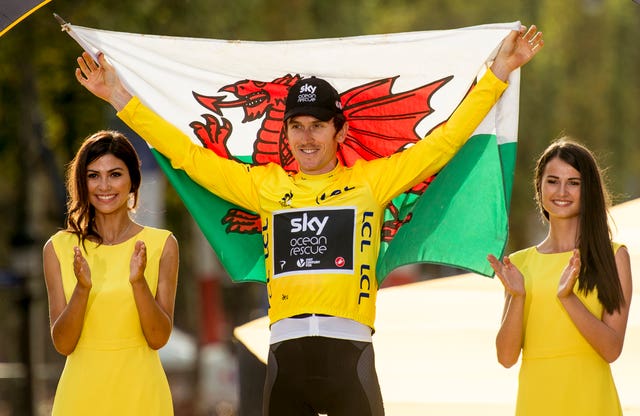 "Doing the Giro and then another programme may suit the Olympics better, but I've done it a few times where I've come straight out of the Tour and into other races."
Thomas finished second to Bernal last summer as Team Ineos went to France with two leaders – and they hope to have three chiefs this summer, with Bernal intending to defend his title and Froome desperate to target a record-equalling fifth title after a horror crash denied him that opportunity last year.
The 34-year-old has acknowledged he still faces an uphill battle to reach the level required to be a contender but, having returned to regular training with his team-mates at a camp in Gran Canaria this week, he said he is doing all he can.
"The only appointment I've set myself is the Tour de France, and until then every week I'm just going to keep chipping away, keep trying to make the most of every camp, every race, building up to July and hope that come that start line in Nice in July, I'll be ready to go," Froome said.
"The prospect of going for a fifth yellow jersey is just massive for me. It's such a motivation, but on top of that, now, obviously coming back from this injury, it's just even more reason for me to try and get back there.
"There are no guarantees in sport, no guarantees that I'll be back to challenge for it, but I'm going to give it absolutely everything I've got."
Bernal had originally intended to race the Giro last year but diverted to the Tour after suffering a crash in training, while Froome's own injuries opened the way for the Colombian to lead the team alongside Thomas.
A route that included several passes at high altitude suited Bernal, and though that will not be the case to the same degree this year, the 23-year-old believes he can benefit from a more focused build-up.
"It will be something special to have the number one in the Tour de France and to try to go again for the GC," he said. "I'm really motivated and I want to really come back and try to do well."